СОР № 1 Английский язык 7 класс Communication and Technology
Назад
Английский язык - 7 класс, Русский 🇷🇺 1 четверть
Communication and Technology
Задание:
Work in your group. Look at the pictures and do matching with pictures.
Ask complex questions about technological gadgets to each other. You should ask about 2 questions each.
Example: What stands behind the invention of a coloured TV?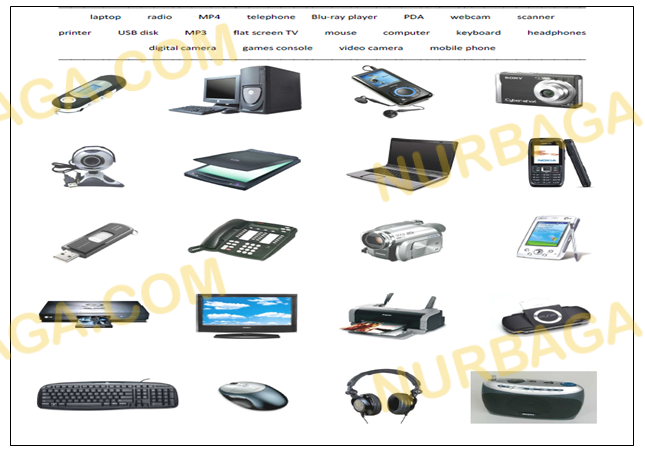 Решение:
1. A mobile phone allows you to communicate without direct contact, expands its capabilities. Ensures the safety of the child, allows parents to track his location, alarm buttons also guarantee quick assistance. Helps to quickly find and receive new information from the Internet.
2. What's the use of video surveillance?
Fixing the course of events.
Integrity and dispassion.
Video surveillance deters thieves, scammers and robbers.
The record provides the data of the attacker.
More moral and ethical behavior under the «scope» of the camera.
Automated systems capable of issuing fines on their own.
3. A computer can store a lot of necessary and important information that can be useful, if there is a lot of memory on the computer, then a person will not have to store a lot of disks, which means that a lot of unnecessary junk will not be collected in the living room. But it is important to understand that sometimes storing information on a computer may not be safe at all, since the memory may burn out from overvoltage, so it is advisable to have a copy of important documents.
With the help of a computer and the Internet, you can work without leaving your own home or apartment. It is very convenient to work this way, because such people do not have to depend on someone, they choose their own schedule and work. Using the Internet and a computer, you can communicate with friends who are somewhere far away, for example, in other countries, that is, people no longer need to run to the post office to send a letter. Also, you can always find the necessary information or an interesting movie on the web, and then watch it using your computer.
With the help of a computer, you can always have an interesting time on a day off, because there is a lot of entertainment on the World Wide Web.
There are also many interesting and useful programs that are very useful, sometimes for people. So you can get quite a lot of benefits from your computer.