СОР № 1 Английский язык 10ЕМН класс Capabilities of Human Brain
Назад
Английский язык - 10ЕМН класс, Русский 🇷🇺 3 четверть
Capabilities of Human Brain
Задание:
Encourage learners to use active reading strategies while reading the text.Read the text and highlight key ideas while reading.
Summer Holidays Stress Workers Out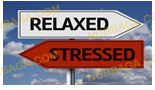 A new report reveals that going on summer holiday may be more stressful than working. The study, by the UK's Institute of Leadership and Management (ILM), questioned 2,500 of its members about attitudes towards long summer breaks. It found forty per cent of managers do not come back from a holiday feeling relaxed. A worrying finding was that many workers came back from a holiday more stressed than when they left. Many in lower- and upper-management positions actually work while they are on vacation. The researchers discovered that 80 per cent of those surveyed answer work-related e-mails, around 50 per cent make and take business-related phone calls and 10 per cent go into the office. Over 90 per cent of managers worried about returning to hundreds of e-mails.Information technology and the weakened global economy are the main causes of managers being unable to de-stress while on holiday. Penny de Valk, chief executive of the ILM, said: «Gone are the days when people cut off contact with work for a fortnight over the summer and made a complete break. While technology means that it is easier than ever to work remotely, it also makes it extremely hard to switch off. Uncertain economic times also mean that many UK employees are keeping one eye on their job at all times, when what they really need is time away from the office to rest and re-energize." The study also revealed that on average, it takes two days and seventeen hours into a holiday to totally unwind. Ten per cent of managers said it took them up to a week to fully get into holiday mode.
Решение скоро появится, попробуйте зайти завтра